Unknow
/1.Every day, the dog patiently waits in front of our house for two hours just to have a brief encounter and exchange a few seconds of conversation with the mail carrier, leaving us in awe of its affection for humans.
In a quiet suburban neighborhood, an extraordinary bond unfolds every day between a loyal dog and the local mail carrier. This heartwarming connection goes beyond the typical dog-human interaction, creating a unique and admirable ritual that has captured the admiration of the entire community.
Each day, like clockwork, the devoted canine positions itself patiently at the front door, eagerly awaiting the arrival of the mail carrier. Rain or shine, this furry friend dedicates two hours of its day to this special routine, highlighting the depth of its affection for the person who delivers the mail.
The mail carrier, initially a stranger to the dog, has become an integral part of its daily life. The anticipation in the air is palpable as the mail carrier approaches, and the dog's tail wags with uncontrollable excitement. The exchange that follows is nothing short of magical – a brief yet meaningful interaction that transcends the boundaries between species.
As the mailbox opens and letters are deposited, the dog's eyes light up with joy. It's not about the mail; it's about the connection forged through these routine encounters. The mail carrier, recognizing the dog's unwavering enthusiasm, takes a moment to engage in a few seconds of conversation and offer a friendly pat on the head.
Witnessing this daily exchange, neighbors and passersby can't help but be moved by the purity of the dog's affection. It's a testament to the simple yet profound connections that can exist between animals and humans. The dog's loyalty and genuine happiness in these brief encounters leave an indelible mark on the hearts of those fortunate enough to witness the ritual.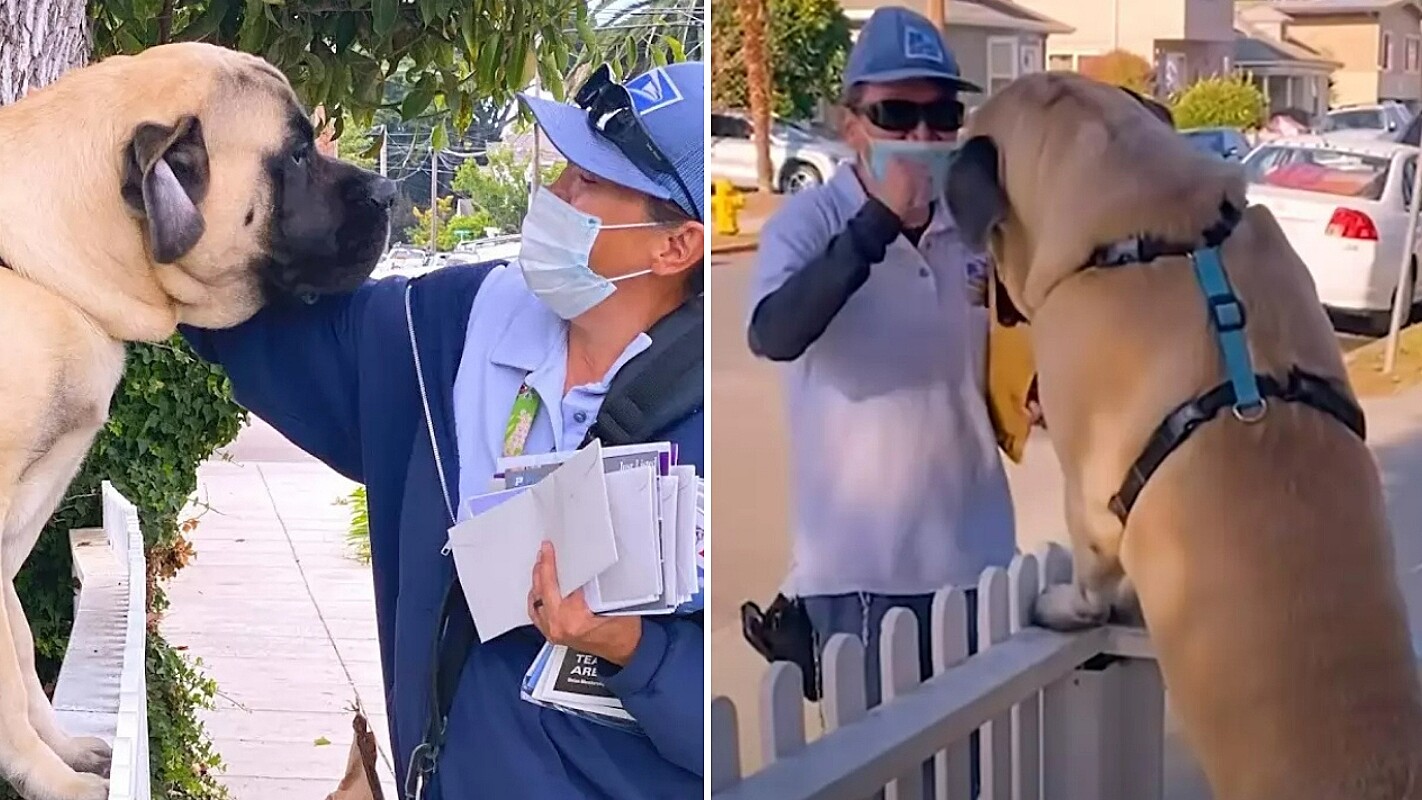 This canine-human bond has sparked conversations throughout the community, inspiring reflections on the profound ways animals can touch our lives. The dog's consistent display of affection serves as a reminder of the importance of connection, even in the most unexpected places.
In a world often marked by hustle and bustle, this daily ritual between a dog and a mail carrier stands as a testament to the power of small gestures and the profound impact they can have on our lives. The story of this endearing canine and its daily wait for the mail carrier is a reminder to appreciate the simple joys and unexpected connections that bring warmth and meaning to our everyday routines.