Unknow
/1.The dog embraced the rescue worker tightly to bid him farewell before going home with its adopted family, leaving onlookers deeply moved.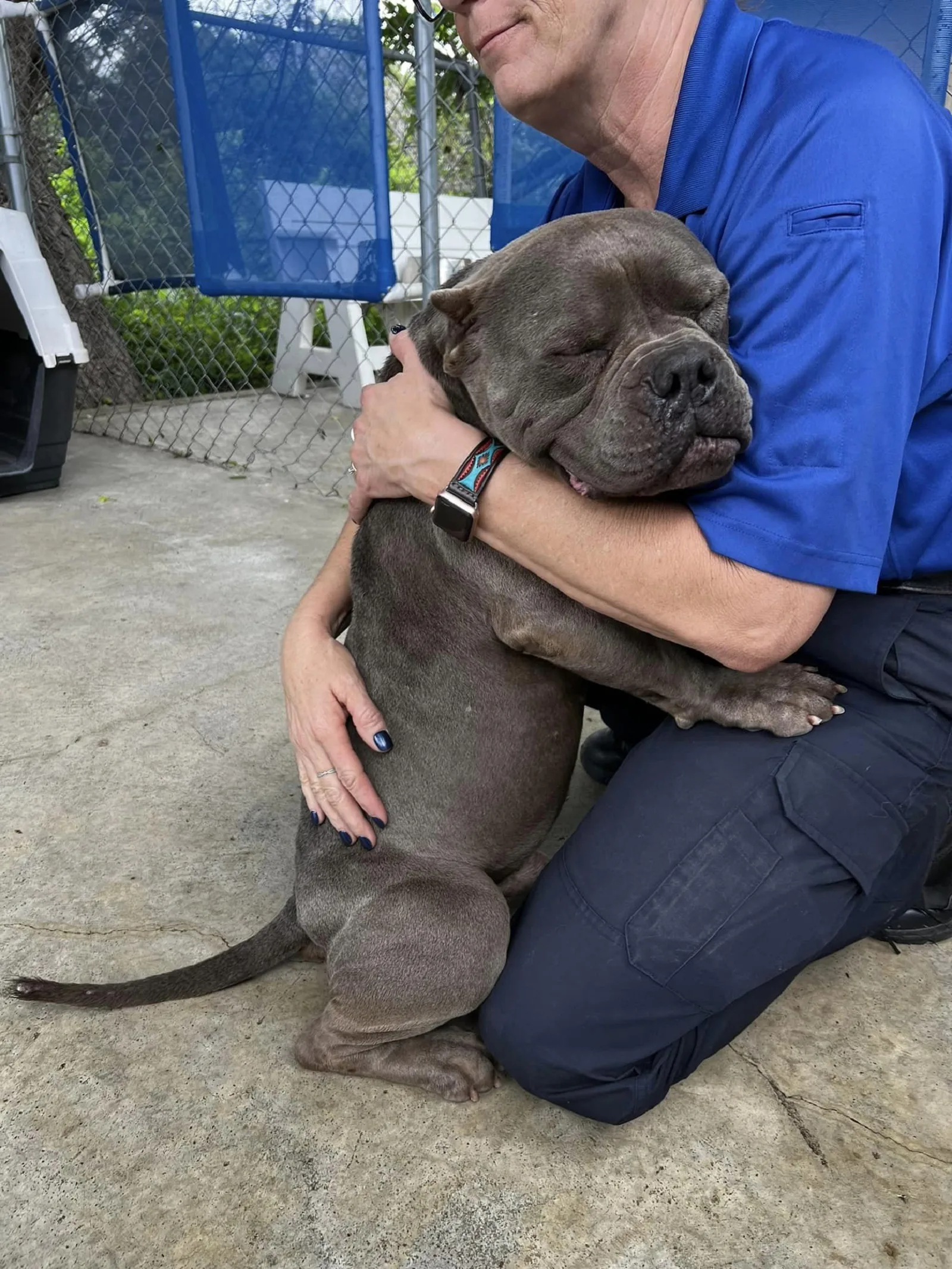 Beneath the tranquil sky of a quiet town, a heartwarming tale of rescue and gratitude unfolded. In the heart of the town, a nameless Pitbull had roamed into the darkest corners of despair. Emaciated and trembling, he was a silent plea for help that could not be ignored.
One fateful day, a rescuer named Jame, with compassion as his guiding star, stumbled upon this lonely and abandoned soul. The Pitbull's eyes, dull and full of sorrow, met his, and in that instant, a connection was formed. With gentle hands and a soothing voice, Jame extended his kindness and offered solace to the lost canine.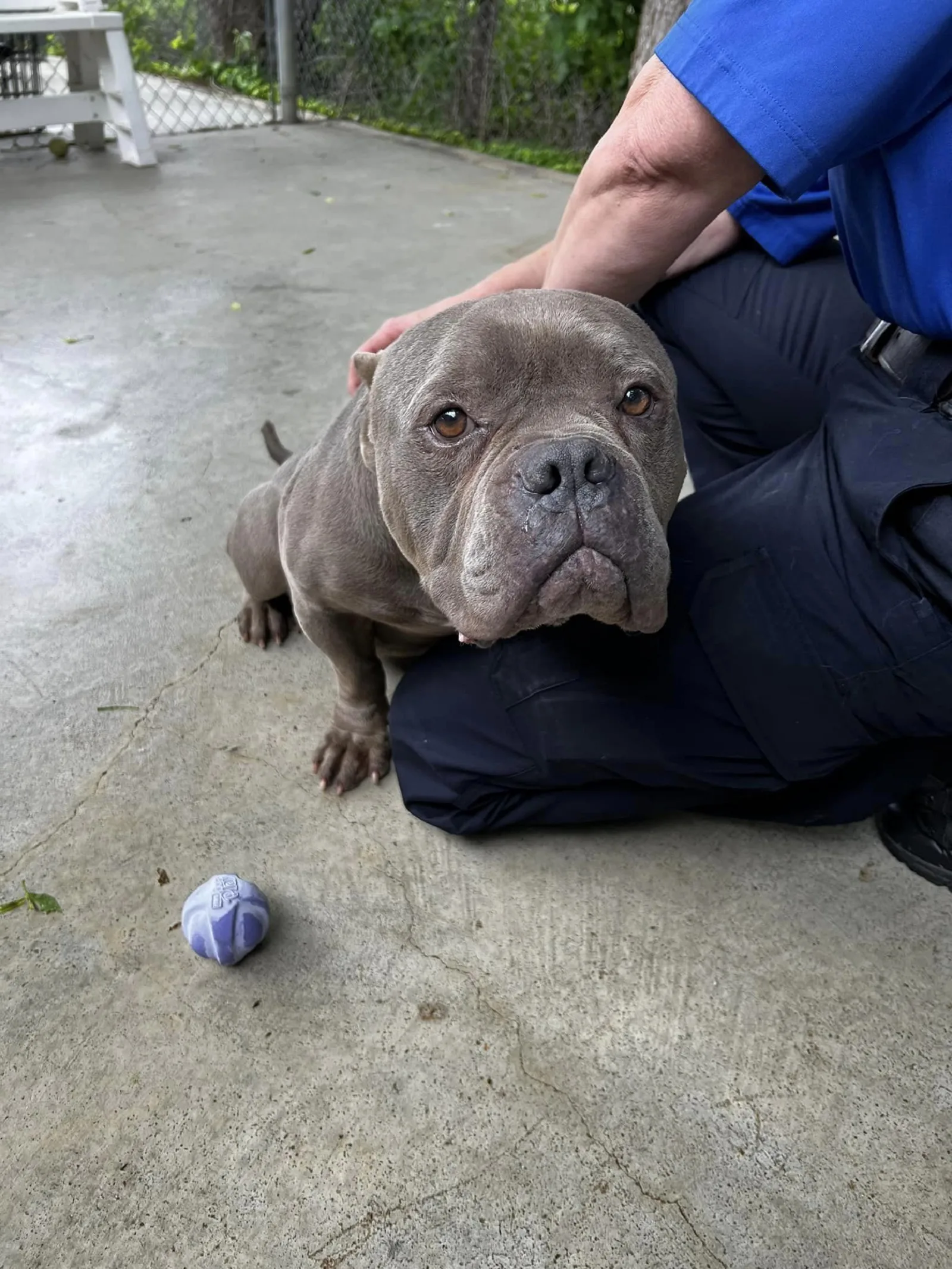 In the days that followed, Jame's love and care nursed the Pitbull back to health. He provided nourishing meals, a warm bed, and unwavering affection. The Pitbull, who had once been just a shadow of himself, started to regain his strength and spirit.
One evening, as Jame sat in the garden, watching the setting sun, the Pitbull approached him. There, under the fading light, the Pitbull wrapped his paws around Jame, burying his face into Jame's chest, and giving the warmest, most affectionate hugs. It was as if he was saying, "Thank you for saving me, for bringing light to my darkness."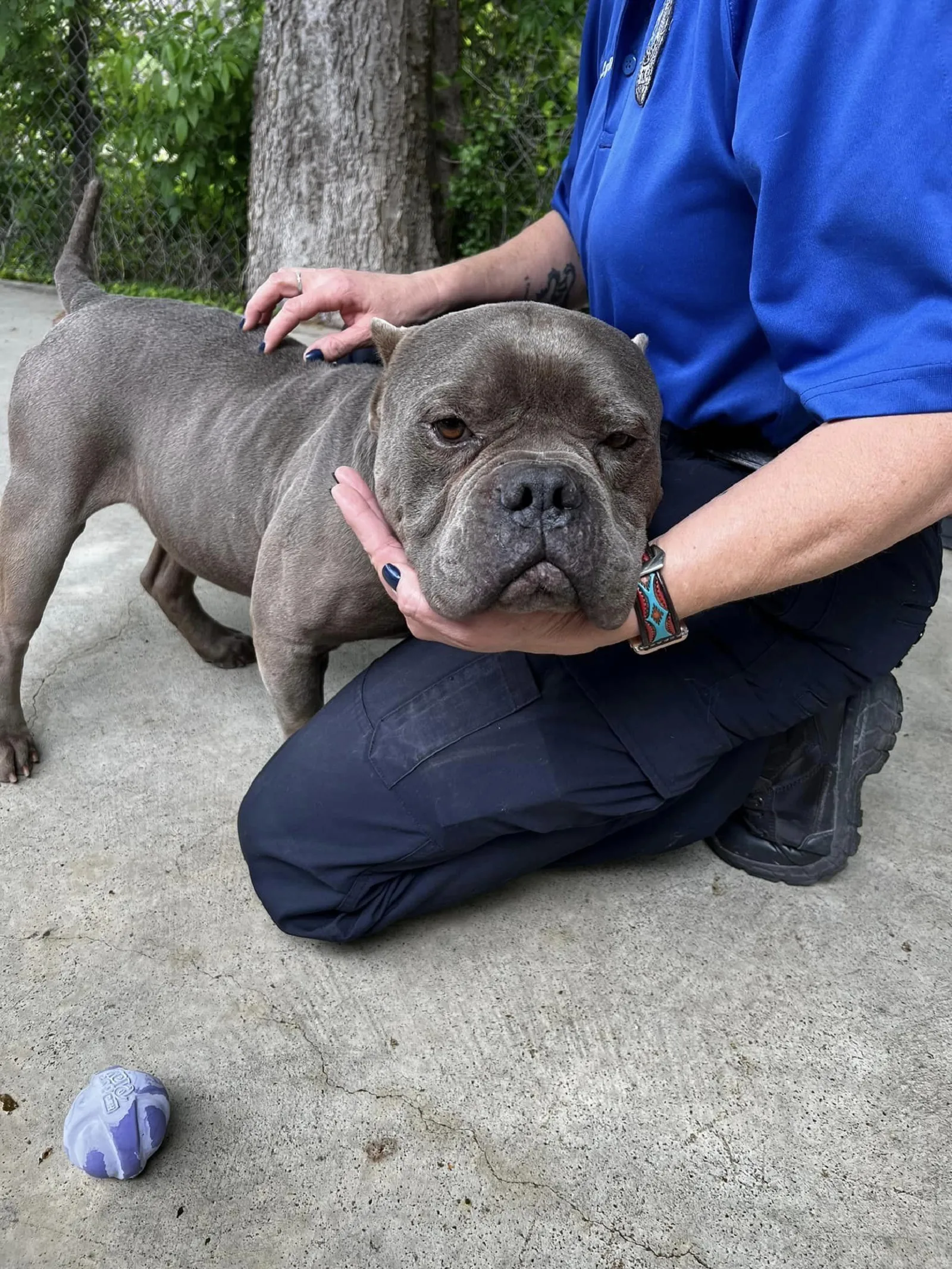 Tears welled up in Jame's eyes as he returned the embrace, understanding the depth of the gratitude that the Pitbull was expressing. Their bond had transcended words, built on trust and the shared journey from despair to hope.
This story serves as a reminder that even in the bleakest moments, there are heroes like Jame who selflessly extend their love to those in need. And, in return, the creatures they rescue repay them with a love that knows no bounds – a love that can only be expressed through the warmest, most affectionate hugs.