Unknow
The mute man accompanying a blind dog on the streets of Saigon suddenly turned into a pitiful image.
Mr. Tran Khac An, born in 1977, is from Kien Giang. was mute and worked as a shoe shiner on the sidewalks of Saigon. He has a friend who is a little blind dog. No matter how hungry he is, he must have milk to feed the dog every day. He also carefully used a jar cut out to make a separate cup of milk for him. And the lemon made a ball so his friend could have something to play with.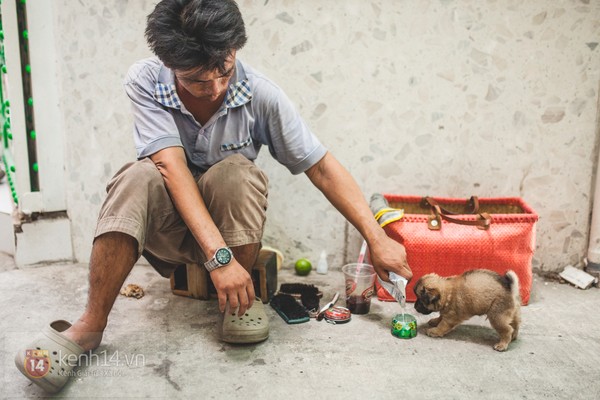 A photo of a small dog in his bag was sent to "Small Stories of Saigon" – a Fanpage that shares stories about people and life here. After the photo was posted, many people came to share the difficulties of the shoe shiner and the little dog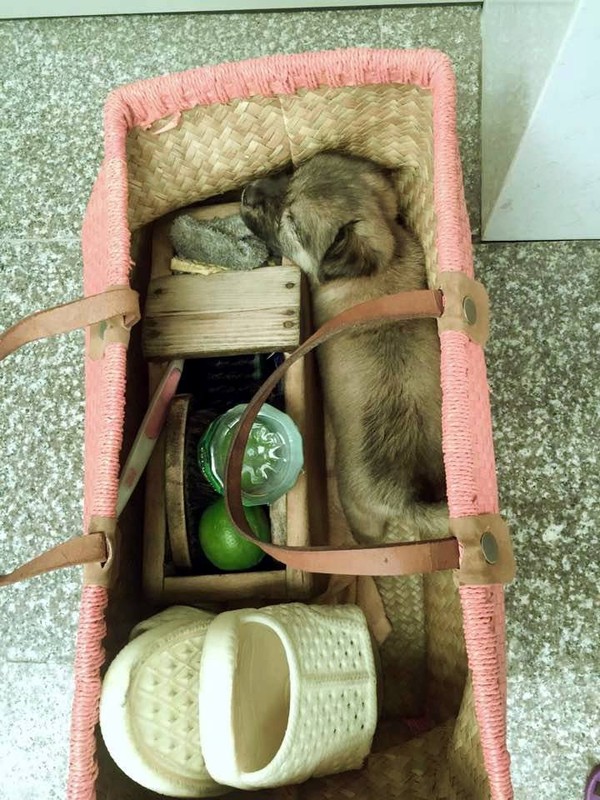 Since everyone came together to help, Mr. An had no place to nap, and he could not rest at night because people still came to visit him at 12 o'clock at night. As for the little dog, too many people coming to hold and feed him seemed to have scared and exhausted him, so he just hid behind his owner's back all day. At noon on August 14, as soon as he saw someone coming by, Mr. An shook his hand and head to indicate that he did not want to continue. When no one came to visit, Mr. An sat comfortably next to his shoe polishing tools, watching his dog sleep soundly in the corner without being disturbed by anyone.