Unknow
"Unveiling Ancient Pleasures: The Discovery of the World's Oldest Dildo" .l
OMG!!!!!!!!!!!!!!!!!!!!!!!!!!!!!!!!!!!!!!!!!!!!!!
In 2005, archaeological researchers at the University of Tübingen, Germany, made a startling discovery that transcends the boundaries of time and cultural taboos: the world's oldest known dildo, dating back approximately 28,000 years. This eight-inch-long artifact, described as being "hard as a rock" , has opened a unique window into the intimate practices of our ancient ancestors.
Beyond its archaeological significance, the stone phallus has sparked intrigue and amusement among researchers and the public alike. While the team initially suggested that the object could have served as a striking stone, the more tantalizing and unconventional theory has captured imaginations worldwide – that this ancient creation was, in fact, an early tool for pleasure.
The discovery challenges preconceived notions about the reserved nature of ancient societies and invites a candid exploration of human sexuality throughout history. The artifact's intriguing dual-purpose potential as both a utilitarian tool and a symbol of eroticism adds a layer of complexity to our understanding of how our ancestors navigated the intersections of practicality and pleasure.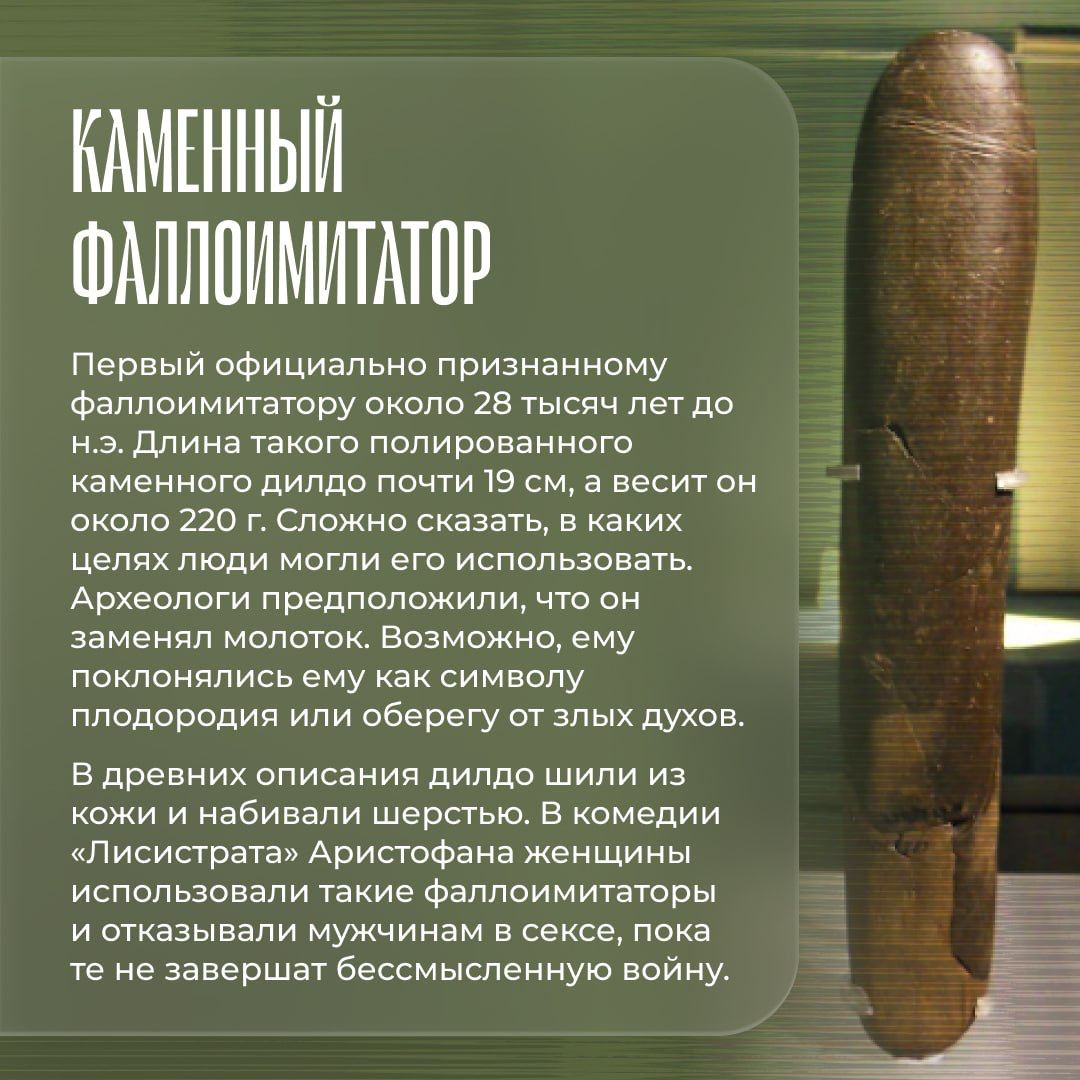 As we delve into the depths of history, this ancient dildo stands as a testament to the universality and timelessness of human desires. Its existence prompts us to reflect on the diverse ways in which societies have expressed and satisfied their intimate needs over millennia, transcending cultural and temporal barriers.
In unraveling the mysteries surrounding the world's oldest dildo, we not only unearth a fascinating relic of the past but also confront our own contemporary perspectives on sexuality. The artifact serves as a reminder that, despite the centuries that separate us from our ancestors, the quest for pleasure remains an enduring aspect of the human experience.